Apprenticeship Staff
Administrative Manager: Jay Stevens jay@aoea428.com
Secretary / Bookkeeper: Elizabeth Cicola info@aoea428.com
Coordinator: John Jordan john@aoea428.com
FOR UP COMING TRAINING SCHEDULE, PLEASE CLICK HERE
---
Training Center Location
10797 W. Randolph Road
Casa Grande, AZ 85194 (Google map) (more detailed map)
Phoenix:(602) 252-1844
Casa Grande:(520) 836-1890
Fax:(520) 836-2103
Office Hours
Monday-Friday
7:00 am to 3:30 pm
---
ARIZONA OPERATING ENGINEERS APPRENTICESHIP PROGRAM
Journeyman Upgrade Courses
HAZMAT Training - Upon Request
Certified CCO Training & Testing
CPR & First Aid Training - Upon Request
CDL Testing
Forklift Certification
Specialty Courses Available - Upon Request
Helmets to Hardhats
---
The Arizona Operating Engineers Apprenticeship is a statewide training program for Heavy Equipment Operators, Plant Equipment Operators, and Heavy Duty Mechanics.

The Apprenticeship Program is jointly administered by Local #428 of the International Union of Operating Engineers and the Associated General Contractors of Arizona.

Your Apprenticeship will consist of 80 hours Pre-Training, 432 hours of Related Training Instruction, and a minimum of 3 years/6,000 hours On-The-Job-Training.

Being a statewide program, you may be required to work anywhere in the state, which means, you MUST have suitable transportation.

Your Pre-Training and Related Instruction Classes will be held at our 191-acre Training Site located four (4) miles northeast of Casa Grande, Arizona.

The first period Apprentices starting rate of pay is $20.45 per hour with increases approximately every six (6) months to sixth period rate of $26.29per hour.

After completion of the Apprenticeship Program, you will have Journeyman, "A" list, status with Local #428.

You will start receiving health insurance after approximately four (4) months and start earning retirement after one (1) year.

The role of the Arizona Operating Engineers Apprenticeship Program is to supply well-trained Operating Engineers to the Construction Industry. We are dedicated to this role and are only interested in applicants who take PRIDE in their work, BELIEVE in eight (8) hours work for eight (8) hours pay, and are willing to WORK HARD TO ACHIEVE A HIGH STANDARD OF SKILL in their chosen field.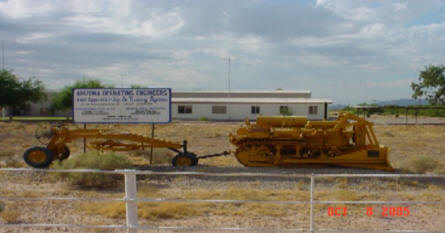 YOUR 3-YEAR APPRENTICESHIP PROGRAM WILL CONSIST OF:
A. 80 hours Pre-training (Indoctrination Class)

B. 6,000 hours ON-THE-JOB Training.
1. After the indoctrination class, you will be put on an Out-Of-Work List. When a Contractor calls for an Apprentice, you will then be sent out to a job site. (This is a statewide Program.) The Contractor will then put you on their payroll.

C. Approximately 432 hours of Related Training Instruction currently held at the Casa Grande Training Site.

1. In the spring and fall of each year, you will be required to attend 72 hours of classes. There are 6 related Training Classes per classification.
---
Application:
Applications will be taken on the First (1st) and third (3rd) Friday's of each month, between the hours of 8:00 a.m. and 9:30 a.m. at our Casa Grande Training Site.

Please download and print the Application and bring it with you to the Training site.
AOEA Application

"APPLY IN PERSON ONLY"-DO NOT MAIL THE APPLICATION OR DOCUMENTATON

The Verbal, Math, and Mechanical Comprehension Tests will be administered on the first (1st) and third (3rd) Friday's of each month starting promptly at 10:00 a.m.

Required documents:

1. High School Diploma or G.E.D.

2. Drivers License or Picture I.D.

3. Completed Application

As an Operating Engineer you know the value of solid, year round work.

As the seasons come and go, staying employed means being able to meet many different job and equipment requirements. With the ever-evolving cycle of new technologies, laws and regulations to govern equipment use, improving and adding to your skills will enhance your ability for steady employment.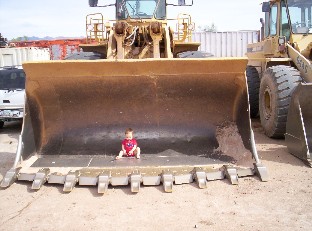 Earn while you Learn
Future Operating Engineer

Apprenticeship, in simplest terms, is training in occupations that require a wide and diverse range of skills and knowledge, as well as maturity and independence of judgment. It involves planned, day-by-day training on the job experience under proper supervision. Annually there are nearly one-half million registered apprentices in training in American industry. Management, labor, and government work together to promote apprenticeship and to develop sound standards for its practice.